I recently got to work on a fun project for Google building walkaround characters for Jeremy Scott's new emoji launch for the Pixel phone! With project manager Sam Hill, and builders Yvette Helin, Jamie Bressler, David Valentine and Laura Noveck...
Soda and Popcorn! I made their eyes, straw, popcorn's cRAaZYy face and painted
Fingers crossed.... my fave. Made his eyes and teeth
Dancing at #jeremyscottxgoogle party
Laura modeling Finger Crossed!
Makin' some MJ gloves. I guess they never ended up using these!
Reverse painting some eyes
Champagne Glass' eyes. We changed her eyelashes in the end to be more Betty Boop style
Penelope..... OOooohhhh Penelope, you think you are sooo big! Look at this face though lollll
I sculpted her hair before it got draped by Yvette Helin
Face patterning.. Looking kinda funny before I put the nose on.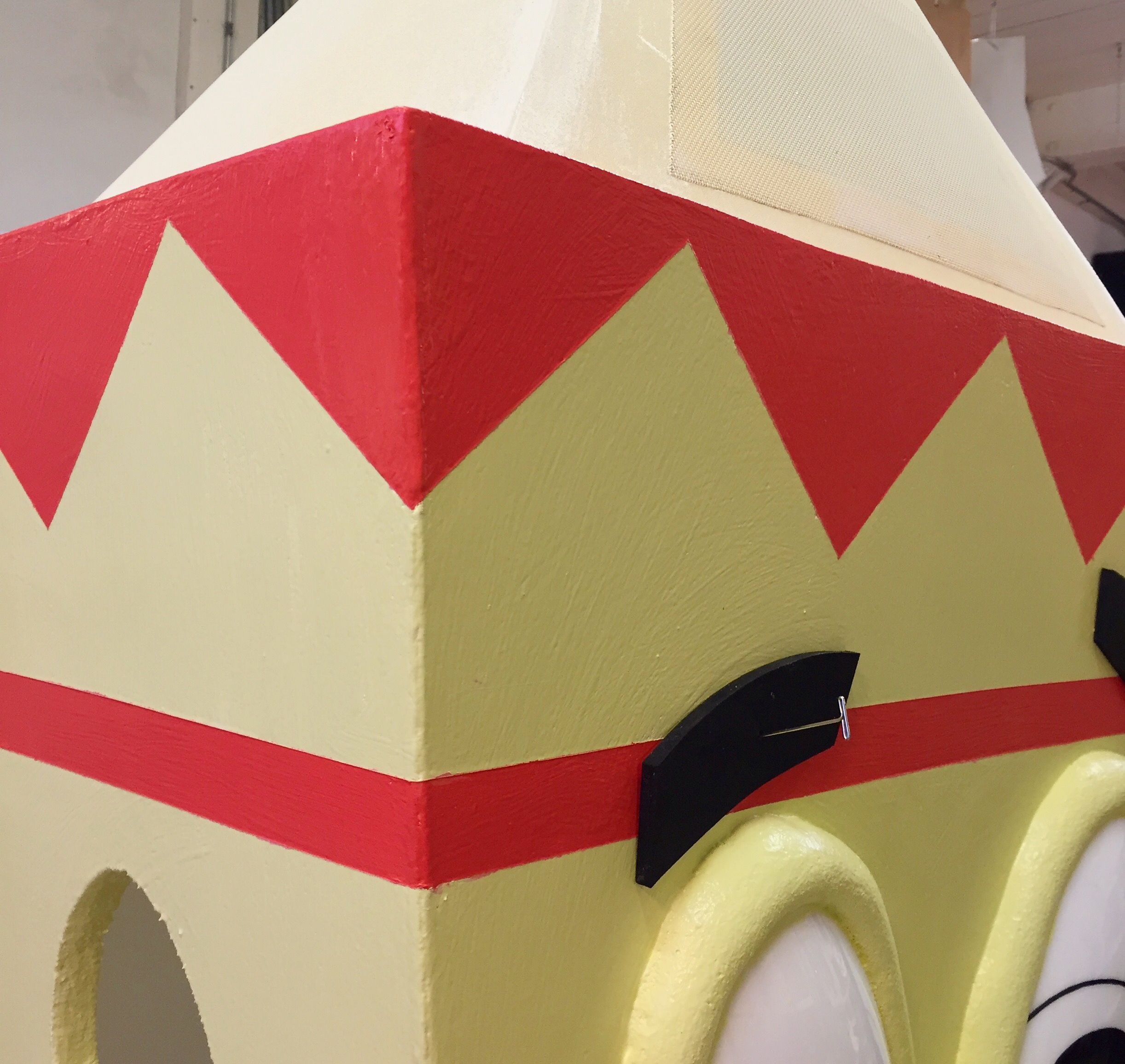 Masking off taping is funnnn (seriously!)
Kate Rusek was in for a day and made this lil' cork guy!